5.14 Megalodon Shark Tooth Huge Serrated Fossil No Restoration or Repair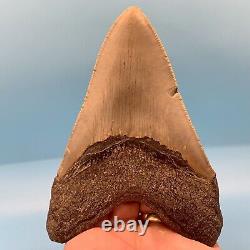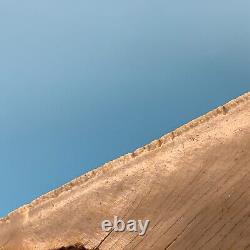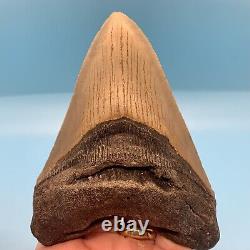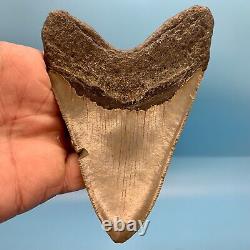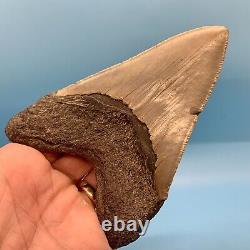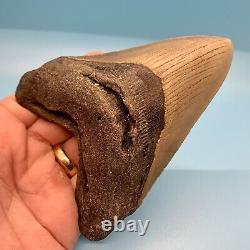 5.14 High Quality Megalodon Fossil Shark Tooth. It was measured carefully with a set of digital calipers for accuracy. This is a massive shark tooth from a huge megalodon. Check out the beautiful serrations.
This Megalodon Shark tooth has a dark brown colored root, brown bourlette, and has some very nice visible serrations. This is a great looking tooth. The light colored blade really looks nice with the root and bourlette color. This shark tooth was found diving off the coast of North Carolina. It would be a great addition to any collection!
The condition is millions of years old.