Florida Megalodon Shark Tooth Collector Quality No Restoration or Repair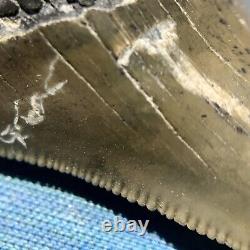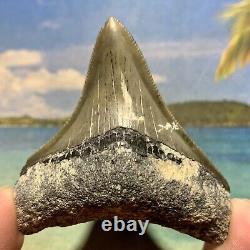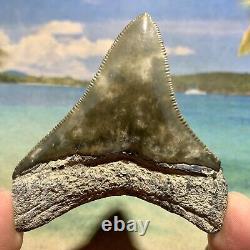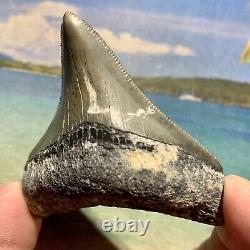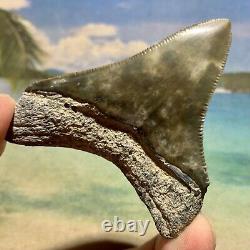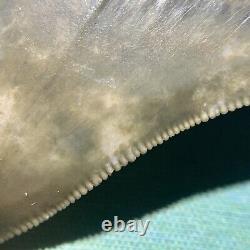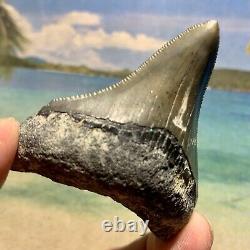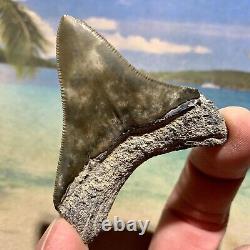 2.35 High Quality Megalodon Fossil Shark Tooth. This all natural fossilized shark tooth is in excellent shape, has sharp serrations, and great color for display.
I would describe as light green blade. Tooth was lightly cleaned by hand with a brush. This tooth was found on a landsite in South West Florida. This tooth really displays well. It would be a great addition to any collection!
The condition is millions of years old.