Massive Beautiful 6.47 Megalodon Tooth Fossil Shark Teeth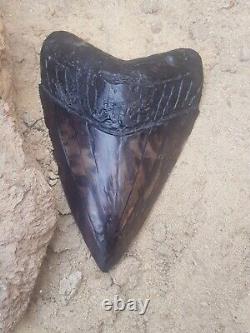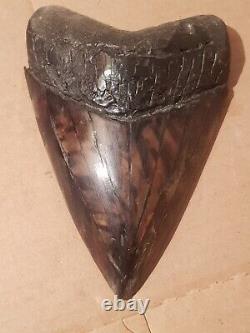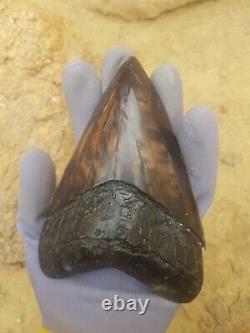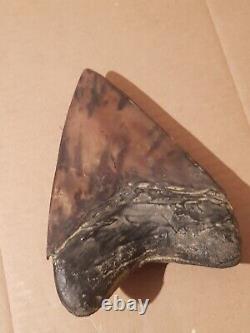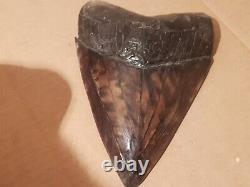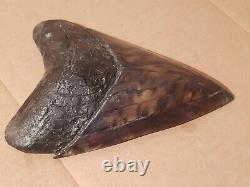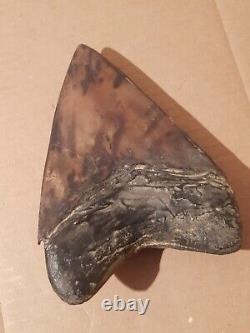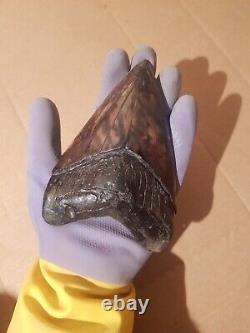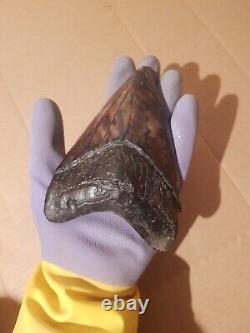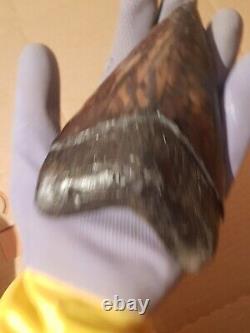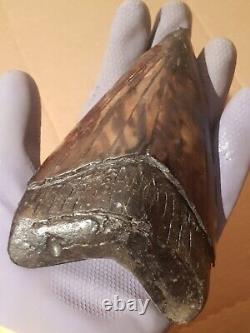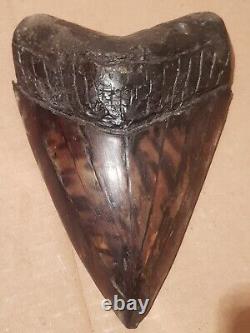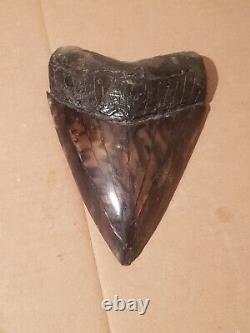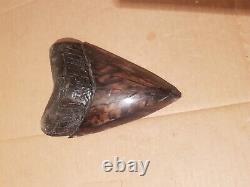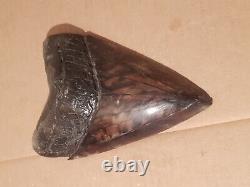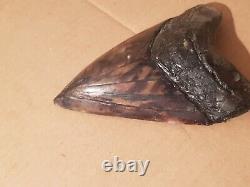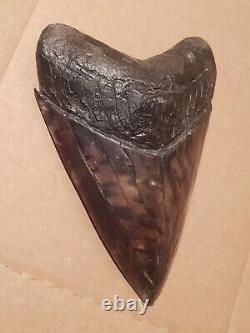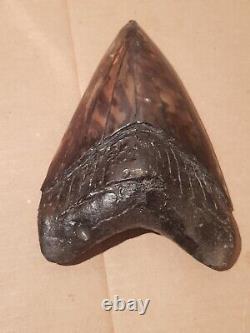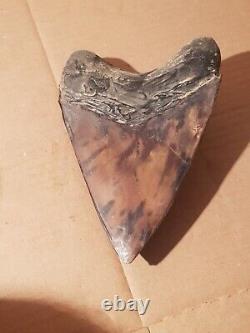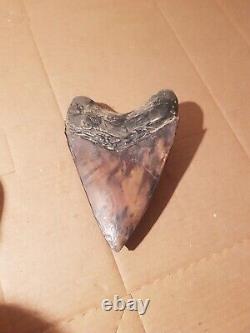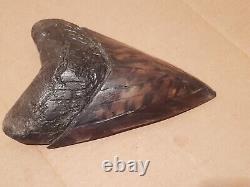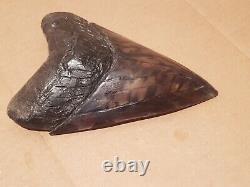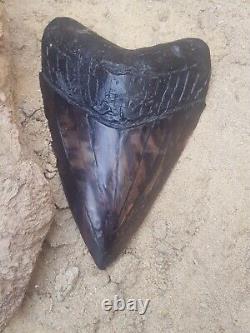 This is a restored megalodon shark tooth. As a restored fossil it should be treated as such. Restorations were done to the tip, some chipping along the blade, and a strip of enamel down the display side. This tooth is 6.47 inches long on the longest side, 6.25 inches long on shorter side, 4.6 inches wide.
Megalodon or Otodus megalodon was a shark measuring up to 65 feet in length, it is an extinct species of shark that lived around 23 to 2.6 million years ago, during the Early Miocene to the end of the Pliocene. If you are not satisfied you can return within14 days from receiving it.