MEGALODON Fossil Giant Sharks Teeth Ocean No Repair 5.72 HUGE MUSEUM QUALITY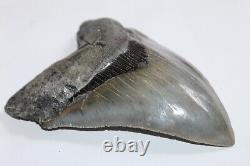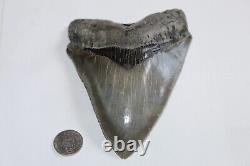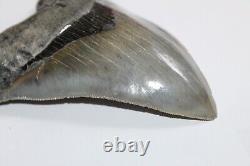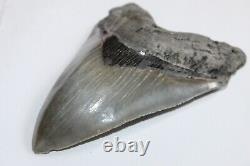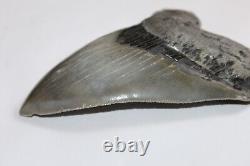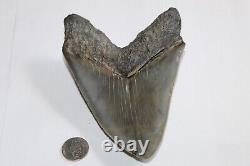 Megalodon Shark Tooth Fossil MUSEUM QUALITY. Left Side 5.41" Width 3.99" little root damage. BEAUTIFUL remaining ROOT BEAUTIFUL ENAMEL BEAUTIFUL SERRATED EDGES. W/VERY few tiny feed marks BEAUTIFUL TIP.
Coloration HUGE BEAUTIFUL MUSEUM QUALITY TOOTH. All natural fossil with NO repairs.
Recovered while scuba diving off of the Southeast US Atlantic Coast.