MEGALODON Shark Tooth 4 1/4 sharks teeth HUGE jaw fossil megladon SERRATED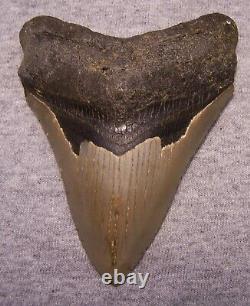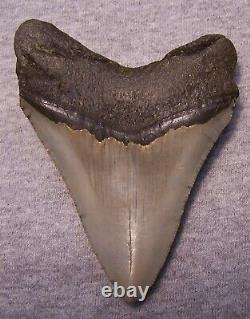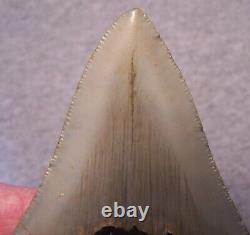 Be sure to "supersize" the photos to see all the detail. Big serrated fossil Megalodon shark tooth.
Measures 4 1/4 on the slant. Recovered by a diver in NORTH CAROLINA. Estimated 2-14 million years old. Check it out, great for any fossil collection.