Megalodon Shark Tooth 5 3/8 Shark Teeth Serrated Fossil Massive No Repair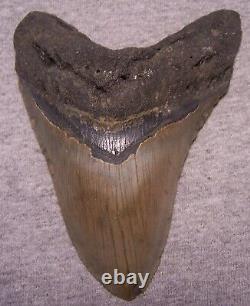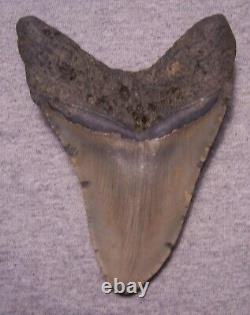 Be sure to "supersize" the photos to see all the detail. NO PAINT OR PUTTY HERE JUST A Giant BEAST of a tooth! This Megalodon tooth measures 5 3/8 on the slant. Colorful enamel, and visible serrations.
Recovered by a diver in North Carolina. Estimated 2-14 million years old. NO REPAIR, All star tooth! So fill the box up.