Megalodon Shark Tooth 5.63 Serrated Huge Fossil Natural 16138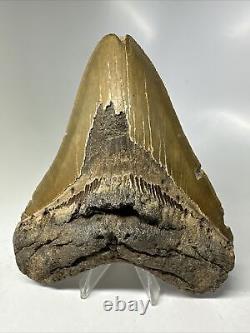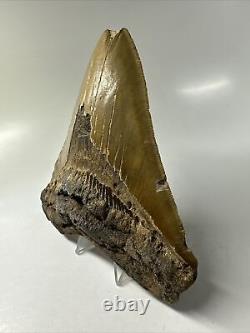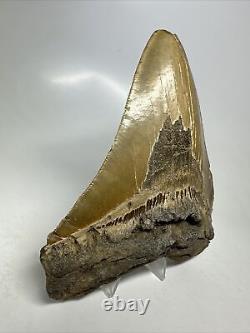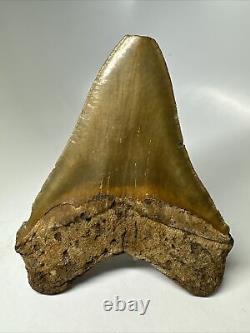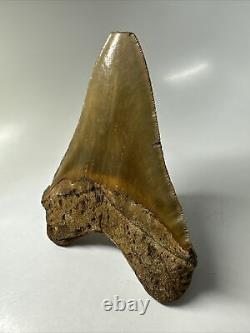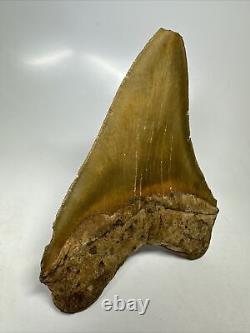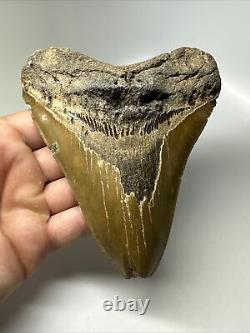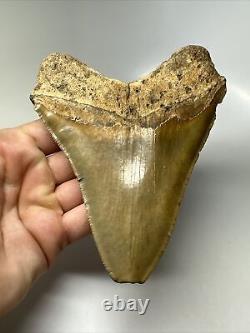 2"- 3" Megalodon Teeth. 3"- 4" Megalodon Teeth. 4"- 5" Megalodon Teeth. 5"- 6" Megalodon Teeth. Megalodon Shark Tooth 5.63?
Serrated - Huge Fossil - Natural 16138. This is a 100 percent real, unaltered prehistoric Megalodon Shark Tooth. There has been absolutely NO restoration OR repair and the tooth is in its natural form. LENGTH: 5.63" WIDTH: 4.57". All Measurements taken with a Digital Caliper.
Diving to depths of over 110ft, we recover Megalodon Teeth from fossil beds on the ocean floor. The ocean conditions can be challenging, and the dangers at depth are real, but the reward is worth the risk. To hold a 5.6 Million year old tooth from the largest predator the world has ever known (Carcharocles Megalodon) is an experience like no other.
Our Megalodon teeth and fossils come straight from the source, from the depths of the Atlantic Ocean to you! You can rest assured that every Megalodon Tooth we sell is 100 % real, and recovered by us. NO restorations, NO alterations, and NO reselling. Over the years, we have collected a wide variety of fossils ranging from affordable Megalodon Teeth all the way up to the highest quality specimens in the world. Question 1: Is a Certificate of Authenticity included? A: We include an informational certificate with each of our Megalodon teeth. This document explains where the fossil was found and other relevant information about the fossil. Remember, ALL of our Megalodon teeth are 100% real and personally found. Question 2: Is the tooth fake or altered in any way?
We understand that there are a ton of fake and replica teeth for sale, and this can make it very challenging to determine the authenticity of other sellers products. We have thousands of positive reviews and a successful website where we sell our fossils. Our teeth come straight from the source. The ocean floor to you! Question 3: Is the display stand included?
Question 3: Do you have a website? Is the name of our business, and we have hundreds of high quality Megalodon Teeth on our website. We have thousands of positive reviews from happy customers. Megalodon Shark Tooth 5.09? Natural - Big Fossil - Real 16137.
Megalodon Shark Tooth 5.00? Large - Authentic Fossil - Carolina 16132.
Megalodon Shark Tooth 5.31? Natural - Large Fossil - Real 16125.
Megalodon Shark Tooth 5.42? Huge - Authentic Fossil - Carolina 16124. This listing is currently undergoing maintenance, we apologise for any inconvenience caused.