Megalodon Shark Tooth Fossil OVER 6 Meg with Display Stand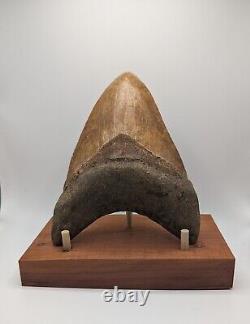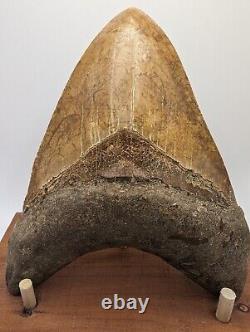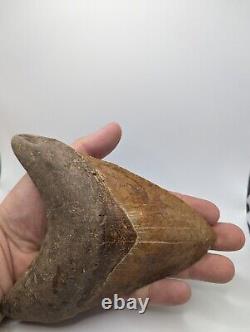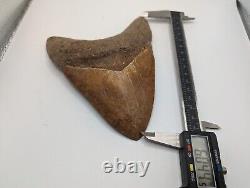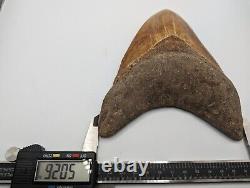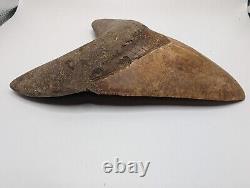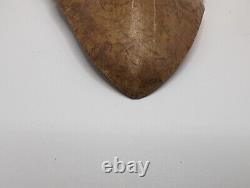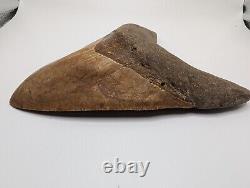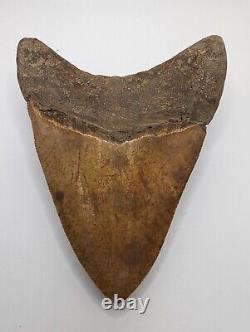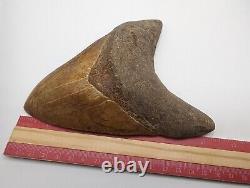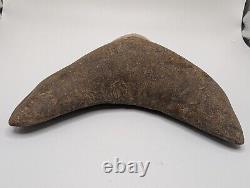 This Megalodon Shark Tooth Fossil is a magnificent specimen measuring over 6 inches and comes with a display stand. You can see that my calipers weren't big enough to go past the 6.04 mark. The tooth belongs to the Otodus megalodon species and is a prized collectible for any fossil enthusiast. The tooth's unique characteristics and rarity make it a great addition to any collection of rocks, fossils, and minerals.
This tooth is 100% authentic and has undergone REPAIR AND RESTORATION to the root only. Bourlette, enamel, and serrations are all natural.