STUPENDOUSLY THICK LOWER 4.88 x 3.34 Indonesian Megalodon Shark Tooth Fossil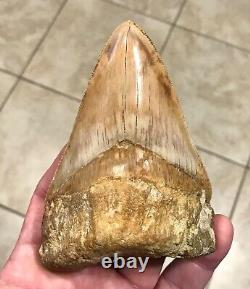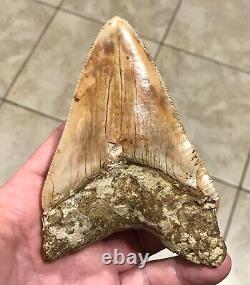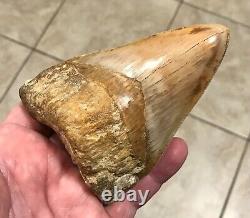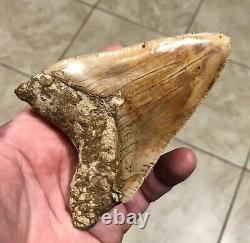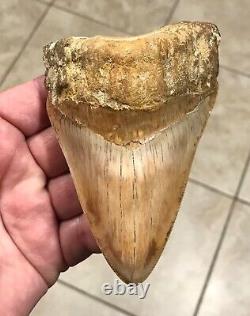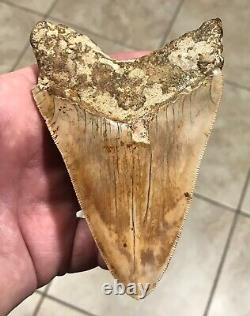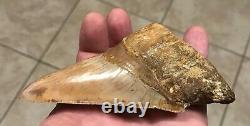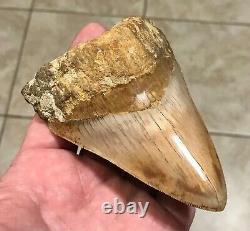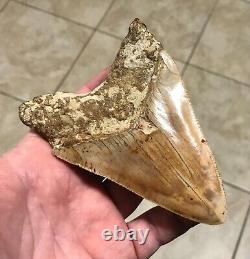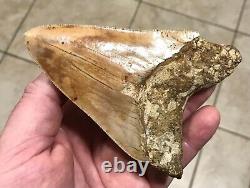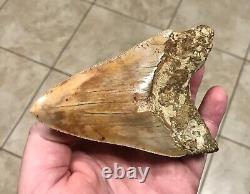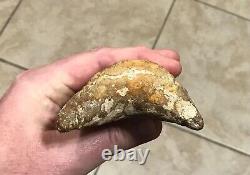 Insanely Awesome 4.88" x 3.34" Solid & SUPER Thick & Heavy, Lower Front Dagger Megalodon Shark Tooth. Also, measured with digital calipers & no repair or restoration. You may or may not know this, but many of the teeth from Indonesia you see advertised for sale are newly found & are still'wet' from being dug up from the ground in their humid climate & will generally lose 50-70% of their bright colors. All the teeth I offer have been in my collection & are completely dry. What you see is what you get.
The Indo teeth prices are going through the roof, get them while you still can at an affordable price. Please check out all the other fossil treasures I have listed as well.
Thank you for looking & God bless.